Foods That Lower Testosterone But Are Considered Healthy
What I wanted to cover in this article is five of the most commonly eaten health foods that lower testosterone. We're going to look at why these foods are considered healthy & what elements make them foods that lower testosterone. That way you know to look out for other foods with a similar nutrition profile.
Why Are These Foods Considered Healthy?
So why Are These Foods Considered Healthy?
The majority of these foods that lower testosterone are considered healthy for the one of the four following reason. These are very low in fat, high in protein, vegetarian/ vegan and a good nutrition profile, such as high in vitamins, minerals etc.
While a number of these foods are in fact healthy, they need to be avoided if increasing or maintaining testosterone levels is your aim. If you're still not sure if looking to increase testosterone levels is necessary or something you need to do, I advise you check out these articles on testosterone and health to understand how low T negatively impacts your health and the benefits to be gained from having higher T levels.
You'll begin to notice a pattern for the foods that are legitimately healthy and that is they lower testosterone due to containing something called phytoestrogens. These actively raise estrogen and lower your testosterone levels. The other common reasons that foods lower testosterone is they cause inflammation and this tends to be the case for food that is marketed as healthy but in reality isn't that good for you at all.
So Let's go in to the list.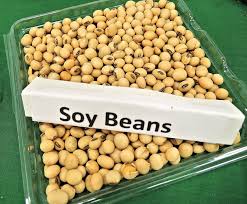 Soy
This is a very low fat & popular source of protein for many vegetarians and vegans. If, worried about your testosterone I suggest avoiding all soy products. Most soy products in the West are genetically modified which is never great for your health & secondly Soy contains phytoestrogens!
Lentils/ Beans/ Legumes
These again are a popular source of protein amongst vegetarians and vegans, while they are low in fat and high in protein, pulses, grains & legumes are high in phytoestrogens, raising estrogen & lowering testosterone.
Flaxseed
High in fiber, omega 3 oils and anti-oxidants, flax seed are a favorite among many and considered a super food. While, the health benefits are legitimate they are very high in lignans which mimic estrogenic activity. If looking to increase Omega 3 intake, I suggest supplements or opting for oily fish!
Mint
As we know mint is used in a number of oral health products, to season food, aid digestion and flavor drinks. While both spearmint and peppermint are shown to lower Testosterone, studies have shown that spearmint reduces T by almost double the amount peppermint does. So I advise to avoid both but especially spearmint!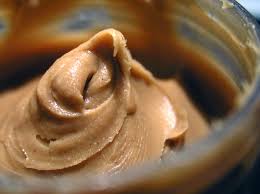 Peanuts
Peanuts and particularly peanut butter are viewed as a healthy yet sweet snack for body builders across the globe, the problem is that peanut isn't in fact a nut but a legume. As a legume it's high in phytoestrogens & high in Omega 6 with no omega 3. There needs to be a balance between omega 3 & omega 6 as too much 6 leads to inflammation & results in lowered testosterone.
Have You Learned Something New?
Hopefully you've learned something new; & now know some foods that lower testosterone which you may not have been aware of! If, serious about increasing your testosterone levels I strongly advise avoiding these foods, if you want an idea of what foods to eat for increased T, check out this foods that lower testosterone – The Big List Article  this will help you know exactly which foods are ideal for increased T production.
If looking to increase have any queries in regard to this post, about other foods that lower testosterone, how to increase testosterone production or testosterone in general, just drop me a comment below and I will get back to you. If looking to increase have any topics you'd like to me cover please let me know as well & I'll see about getting round to them.
Please follow and like us: