Foods That Lower Testosterone – Why You Should Avoid Them
So in this article we're going to look why we should be avoiding foods that lower testosterone levels and why this is even more of an issue for men. There are a number of different health issues low testosterone or estrogen dominance can lead to, these include fitness based
Average Male Testosterone Levels
Testosterone levels in men are at an all-time low, in fact over the past two decades the average testosterone levels in men have declined quite severely!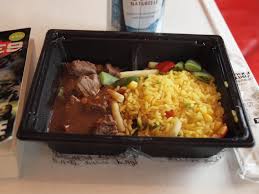 Why Men Should Avoid Foods That Lower Testosterone
Both men and women are meant to have a balance of testosterone & estrogen, having too little testosterone and too much estrogen causes health issues for both men and women.
It is more serious for men, as men are meant to be testosterone dominant. Due to plummeting levels of testosterone in men, eating foods that lower testosterone further can lead to estrogen dominance and the symptoms that come with estrogen dominance/ low testosterone levels in men.
These symptoms can be both physical and mental. Some are extremely serious and detrimental to health.
The symptoms of estrogen dominance/ Low Testosterone
• You can develop moob/ man boobs or the medical term which gynecomastia
• You can start losing muscle mass
• You can struggle to gain muscle mass
• You can struggle to lose fat (particularly abdominal)
• You can start to gain body (particularly abdominal) fat.
• Low Sex drive
• Hair loss
• Fatigue
• Decreased bone mass
• Low semen volume
• Erectile dysfunction
• Mood changes
• High blood pressure
• Type 2 Diabetes
• Cancer
• Depression
I cover all of this in far greater detail in this testosterone and health article, I advise you check it out to get an even greater idea of the dangers of having low testosterone levels.
Think You Have Low Testosterone Levels?
If reading this article you fear that you may in fact have low testosterone levels, you can definitively check get this checked out, there are a number of private companies that provide tests for T levels. You can check out my article on this here and the UK service that I recommend: Home Testosterone Test – My Recommended UK Service
Final Thoughts
As you can see, the symptoms that can be developed as a result of low testosterone/ estrogen dominance are pretty serious! That is why we need to be wary of foods that lower testosterone. If you want to know some of the advantages of higher testosterone levels & what to eat to increase T, check out this article: foods that boost testosterone production
Future Posts & Comments
In future articles I'll be identifying a giant list of the foods that lower testosterone so you know what to avoid. If you have any questions in the meantime in regard to your diet, the symptoms of estrogen dominance, methods to raise testosterone, foods that raise testosterone or testosterone levels in general, drop me a comment below and I'll respond promptly. Please also let me know if there are any topics that you would like me to write an article about.
Please follow and like us: