By using my special code Ttips15
You will get your first box of Nourished for £15, which is more than 50% off!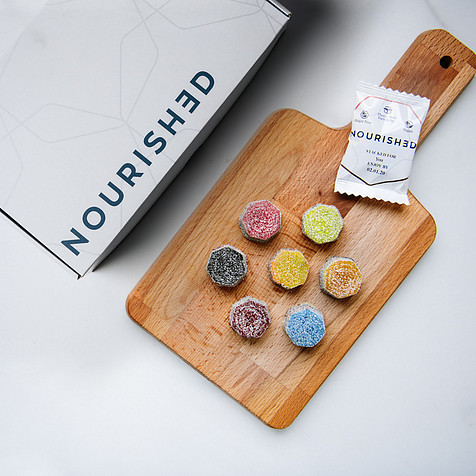 If you aren't familiar with Nourished, you're probably thinking to yourself, what is Nourished and what exactly do we mean by personalised vitamins.
That is what we will be going to in this article, so read on to find out more.
Nourished Flash Sale
To celebrate their very first birthday, Nourished are running a site-wide flash sale! There is 50% off all products, including their one-off subscriptions! This flash sale will run till the 22nd October.
So Who Are Nourished & What Makes Them Unique?
Nourished is a new company to the crowded nutrition space; but are approaching it in a very unique way & looking to make waves in doing so!
They were founded by Melissa Snover and where they set themselves apart in the market is by delivering a personalised vitamin or supplement.
Imagine your daily multi vitamin; but with the specific ingredients you need for your improved personal health as supposed to just generic ingredients.
This is precisely what Nourished bring to the market!
They use their trademarked 3D printing technology to create fully customisable & personalised vitamins for you!
Their personalised vitamins & supplements were 100,000 lab hours in the making.
This was via collaboration with industry experts and the expertise of their in-house nutritionist.
All the ingredients are UK sourced from high-grade vegan whole food sources, they are allergen-free, Halal and Kosher friendly.
All the ingredients and lab-tested to ensure that every Nourishment is custom, quality and made to order.
Something else that sets them apart from competitors is the packaging. It is entirely recyclable and plastic-free.
It is UK sourced & made from wood pulp, so it's compostable. This is of benefit for a couple of different reasons
You also aren't exposed to the toxic chemicals that are found in plastic packaging.
Which can negatively impact health & as it's compostable, it's great for the environment.
How It Works

Nourished have 29 different ingredients available, aimed to help with things like:
Boosting Energy levels
Lowering Stress & Cortisol Levels
Improving Sleep
Boosting Immunity
Reducing Inflammation
You have three different types of options available to you.
Complete The Quiz For To Get Your Personalised Vitamins Stack
You can complete their questionnaire, which goes pretty in depth on your personal circumstances & health.
Everything from age, to sleep volume, body fat percentage, alcohol intake and far more.
Then off the back of this & what you state that your end health goals are, they will suggest a blend of 7 different nourishments.
These will help you improve your health & reach your goals.
If you wish you can customise this further afterwards & swap out some of the ingredients for specific ones.
Perhaps ones that particularly want to try; or perhaps already supplement with.
Create Your Personalised Vitamins Stack
The second option is you don't have to go through the quiz, you can just select 7 ingredients out of the 29 that you decide you want in your stack.
This works brilliantly if you already know what ingredients/ supplements you need to try; or if you already take multiple supplements.
You can replace them by taking one Nourished supplement per day.
Pre Made Blends
The final option is you can select one of their pre made blends.
These are ready made supplement blends aimed to target specific areas of health the current pre made blends are as follows:
The High Flyer Stack
The Inner Beauty Stack
The Plant-based Power Stack
The Inner Defence Stack
The Inner Peace Stack
The Party Proofed Stack
Packed & Stacked
The Pre-natal Stack
Something else I wanted to call out is that you used to have to sign up for a subscription, you can now try your first box free of subscription.
My discount code works for this as well. So if you aren't convinced to the stage you want to subscribe, try it commitment free & see what you think!
My Personal Stack
Just to give you an idea, I went through the quiz and after making a couple of changes to what I wanted in my stack, mine came out as follows:
Silicia
Careflow Mango
Ginseng
Resveratrol
Maca Powder
Vitamin B12
Tart Cherry
I wanted to improve my bone health, skin health, lower stress & assist increasing my testosterone production.
That is precisely what this supplement stack will deliver!
I suggest giving the quiz a go yourself if you aren't sure what your vitamin/ nutrition requirements are.
You can see what personalised vitamins stack is right for you.
Final Thoughts
I hope you have found this overview of the Nourished personalised vitamins useful!
As I mentioned at the beginning of this article, being able to buy nourished personalised vitamins for £15 (first box) is special offer through myself1
Just use code Ttips15 at checkout
Please share this article with anyone you think may find it useful.
If you have any questions in regards to the product or why you should buy Nourished, just drop me a comment & I'll come back to you.