So Certain Shampoos Can Deliver A Testosterone Booster?
They Certainly Can, Learn How, The Types of Brands You Need & The ones I Recommend By Reading on!
Reading the title of this article, I'm sure you may be wondering how Shampoo can be a testosterone booster. As you will see through this article, it's going to be more a case that the shampoos I review don't contain chemicals that can lower testosterone.
Sadly most shampoo brands/ products contain chemicals that lower testosterone. So if/ when you swap from your regular brand to one of the brands I recommend. You will effectively see a testosterone booster, as your exposure to these chemicals will be reduced.
The Chemicals That Lower Testosterone In Shampoos

As I've mentioned most shampoo brands contain chemicals that lower T. If you want to find out more about this. Check out my article specifically looking at this below.
To give you a brief overview, see the main culprits found in most shampoos that lower T.
Sodium Lauryl/ Laureth Sulfate (SLS/SLES) Sulfates
Parabens
Phthalates
Microbeads
Pesticides
All the above are found in most shampoos. They negatively impact testosterone production. They can also negatively impact your wider health. Again you can find out more in the article below.
How Low Testosterone Impacts You
I assume if you're reading this article. You already have some understanding of how low testosterone effects your body. In case you aren't; or just to serve as a high level reminder. Suffering from low testosterone negatively impacts your health in the following ways & more.
Increased body fat retention
Reduced/ loss of muscle mass
Increased likelihood of type 2 diabetes
Decreased motivation
Increased likelihood of depression
Lack of/ lowered sex drive
I've put together a few different articles. Looking in some depth how testosterone and health are linked. Find out more about the impact of low and healthy testosterone on the body and your wilder health. In the articles below.
So now we've covered why it is important to maintain at least normal testosterone levels. How your shampoo brand leads to lowered T. Let's take a look at my recommended shampoo brands for a testosterone booster. Due to not containing these chemicals that lower testosterone.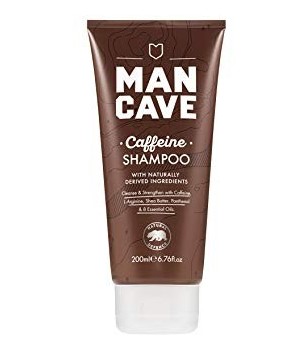 Man Cave are a natural skin care brand for men, their products are free from sulfates/ SLS, parabens, phthalates, microbeads, pesticides, synthetic fragrance, and petrochemicals. As you'll notice that is free of the chemicals listed above that lower testosterone in shampoos. Their products are vegan friendly, never tested on animals and their products while still being plastic are 100% recyclable.
Product Use, Effectiveness & Scents
The Man Cave Caffeine Shampoo is something that I've been using for a couple of years now. I've always found it is very effective and lasts a decent amount of time. One thing to note is, due to not containing the chemical SLS, the shampoo doesn't really turn in to a "foam" so don't let that bother you. I've always found my hair feels very clean after use and comes out very soft, in great condition and smelling great.
Price
It is a bit more expensive than your average shampoo product; but compared with other caffeine shampoos it is averaged price and compared with most organic/ natural shampoos, it is at the lower end of the price scale.
Overall Rating & Where To Purchase: (4.5 / 5)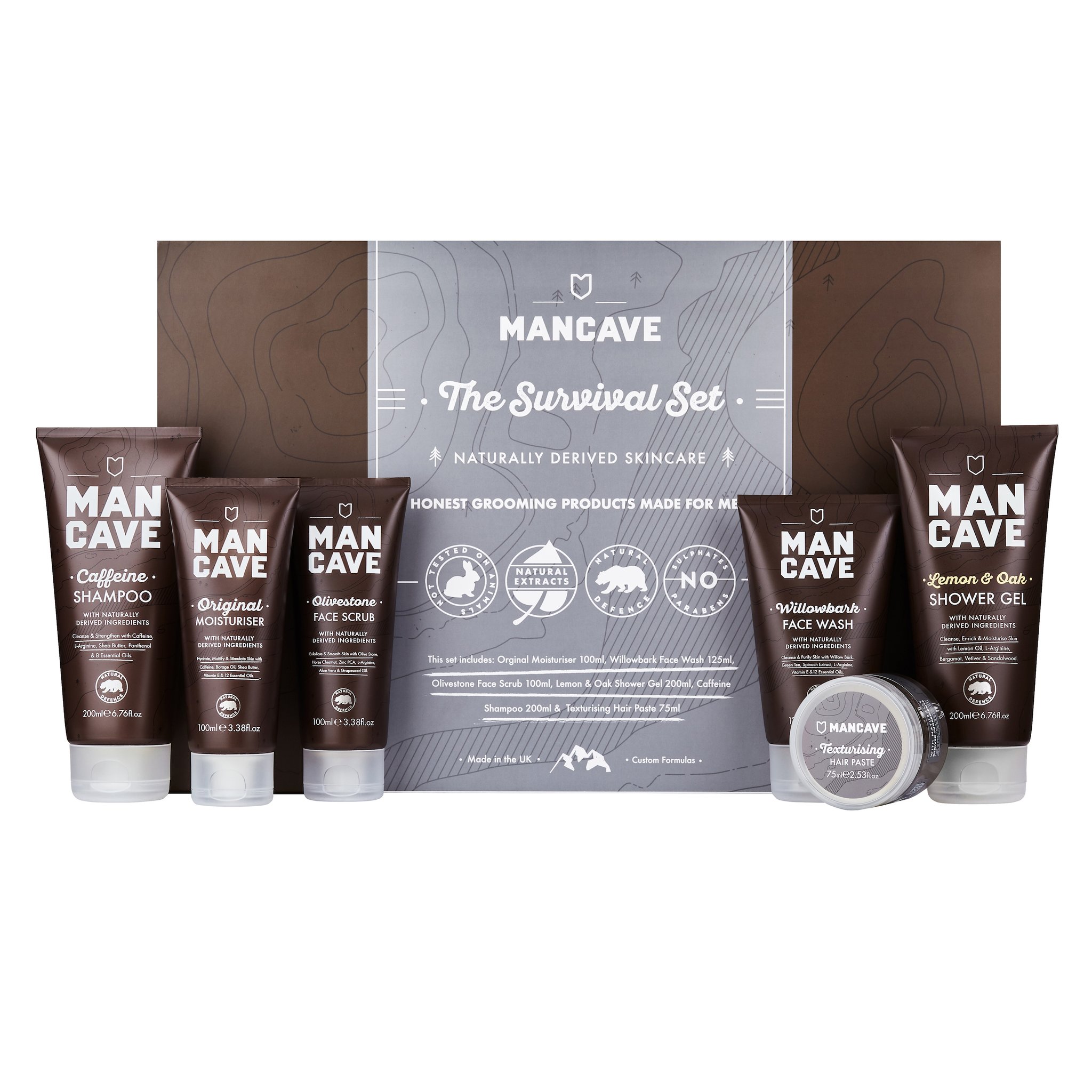 This is the shampoo that I use most often. I highly recommend it as it doesn't contain the toxic chemicals that can lead to lowered testosterone production. I feel like it has improved the condition of my hair and leaves it smelling great. The reason I haven't given it full marks is, they currently only the have the shampoo option which is caffeine. Whereas other brands have a wider range of shampoo options. Their packaging is still standard (fully recyclable) plastic and the scents are aimed purely at men.
Mancave have a wide range of grooming and personal care items, all of which are available for purchase on ManKind.
You can also purchase on Amazon if you prefer & can check it below.
Hab Shifa Shampoo For A Testosterone Booster
Hab Shifa are an Australian brand and have produced multiple products based on the black seed Nigella Sativa. This includes a number of hygiene products such as shampoos, body washes and moisturisers. Their products are formulated using natural and organic ingredients and are free of SLS/ sulfates, parabens and petrochemicals.
Product Use, Effectiveness & Scents
I've used this shampoo a few different times and it has always left my hair feeling clean, in very good condition and smelling great. I know a few other people with completely different hair to mine (other people originally recommended it to me), who have also said the exact same thing.
It being very effective for different hair types is one of their major selling points, as far I can tell they meet that claim. As it doesn't contain SLS (one of the toxic chemicals mentioned above) the product doesn't foam so you don't need to use massive amounts. As well as being free from SLS, their products are also free from parabens and petrochemicals.
Price
Their products are at the average to the higher end of the price scale. Again on Amazon, you can take advantage of free and same day delivery, which brings the price down.
Overall Rating & Where To Purchase:  (4 / 5)
It leaves your hair in very good condition, in fact probably the best out of any shampoo that I've used and as I've mentioned seems to work well with multiple hair types. It is free from SLS/ sulfates, parabens and petrochemicals, which means it will give you a testosterone booster if using in place of your average shampoo.
Where I think it falls down is it isn't specified if the products are free from all the chemicals that lower testosterone. So the chance is it isn't going to be as free of toxic chemicals and ones that lower T as the mancave product and the fact that it is pretty expensive in comparison.
I recommend purchasing on Amazon UK or Amazon US
Partially because with them being Australian you can't purchase on their site if you are based outside of Australia. As mentioned previously on Amazon you can take advantage of free and same day delivery.
Final Thoughts On Shampoos For A Testosterone Booster
I hope you have found this article useful and now have an understanding of how shampoo can potentially be a testosterone booster. There are multiple products that sadly contain the same chemicals as most shampoos and other chemicals that lower testosterone production. You can check out some of these articles below:
You can also check out future articles, that will be relevant & other products to consider for a natural testosterone booster below.
If you have any queries in regard to the products in this review, other or have experience using these products, drop me a comment. It would be appreciated if you can share with anyone else you think may find this interesting. You can also check out my twitter account for more information about testosterone booster products & all things related to testosterone production & optimising your health!